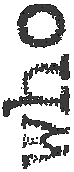 (information as of 1998)
Michael Stovicek

32 years old with 19 on the drums.
Listens to Billy Cobham, Lenny White, Frank Zappa, and Allan Holdsworth.
Suffers from obsessive thought and compulsive behavior.
Mantra: "I was just talking to myself."





Sean Echevarria





Chris Howard

29 years old with 15 on the bass.
Listens to Frank Zappa, Tribal Tech, Stanley Clarke and Jonas Hellborg.
Lives in his parents' basement.
Mantra: "I can't play it that fast."